Château Cantenac
SAINT-ÉMILION GRAND CRU
CHATEAU CANTENAC VINEYARD
It is located on an eminence of land, at the forefront of the St-Emilion hillsides, admirably exposed to the sun. The enchanted origin of this locality and its varietals of choice, planted with attention throughout the generations, confers to the wines of Château Cantenac this bouquet, this finesse and presence of the great wines of Saint-Emilion.
VINEYARD: 19 hectares
SOIL: Sand on gravel and/or clay
VARIETALS: 75% Merlot Noir, 24% Cabernet Franc, 1% Cabernet Sauvignon
HARVEST: Parcelar, selection on vines, destemming, selection by sorting table, crushing
MANAGEMENT: Sustainable with independent advisor
VINEYARD AGE: 35 y.o. average
DENSITY: 6600 vines/ha
YIELDS: 40-45 Hl/ha
PRODUCTION: 90-110.000 bottles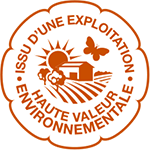 SAINT-EMILION
In Gallo-Roman times, the poet-consul Ausone owned vineyards. However, the true fame of Saint-Emilion arrives in the 8th century with the arrival of Emilian, a hermit native of Vannes, which will become the name of the city; High place of pilgrimage and prayer, many religious orders were installed afterwards: the medieval city was born.
The Jurisdiction of St Emilion (5500 ha) is located 40 km north-east of Bordeaux and extends over 9 communes of the Libournais. It is a UNESCO World Heritage Site for Cultural Landscapes: a remarkable historic wine-growing landscape that has survived and is still operating; exceptionally illustrating the cultivation of wine grapes in a precisely defined region.
One geographical area for two appellations, Saint Emilion and Saint Emilion Grand Cru. Since 1954, a decree manages a classification of the Saint-Emilion Grand Cru wines (classé and premier grand cru classes), that is revised/challenged every 10 years.
In Bordeaux, the notion of "terroir" is fundamental because it combines the elements of climate and soils, which gives to grapes, and therefore to wine, a unique, exceptional and recognizable character. Located on the 45th parallel, Saint Emilion enjoys a moderate ocean climate, with almost Mediterranean nuances.
Saint Emilion has 4 main types of soils: (1) the limestone plateau, (2) a vast terrace of silico-clayey gravels, (3) limestone and clay-limestone valleys, (4) sand-gravel stretches. The Saint-Emilion are blend wines using the traditional grape varieties of Bordeaux where Merlot represents 60% of the vineyards, alongside Cabernet Franc (30%), Cabernet Sauvignon and, more rarely, Malbec, Petit Verdot and Caménère.
The wines of Saint Emilion are exclusively red wines, revealing a brilliant color, developing a palette of subtle aromas, a generous mouth to the noble texture, and a harmonious finish, aromatic and delicate.