Château La Lauzette-Declercq
HAUT-MÉDOC – CRU BOURGEOIS
CHATEAU LA LAUZETTE-DECLERCQ VINEYARD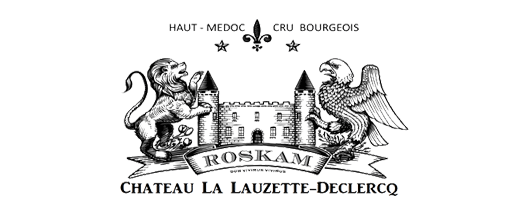 Before being named La Lauzette-Declercq during the 90's, this Cru Bourgeois from the Haut-Médoc was knowned as Château Bellegrave, located on the east side of the Listrac-Médoc appellation. M. Declercq, Belgium owner, will give the winery its new name. Since 2005 already, the winery is managed by Frans & Liz Roskam with passion. A beautiful encounter with this fine terroir sealed the beginning of this adventure for the two oenologists!
VINEYARD: 12.8 hectares
SOIL: 2/3 Garonnaise gravels, 1/3 Clay
VARIETALS: 55% Cabernet Sauvignon, 42% Merlot, 3% Cabernet Franc
HARVEST: Parcelar, destemming, selection by sorting table, crushing
MANAGEMENT: Sustainable with independent adviser (HVE2)
VINEYARD AGE: 40 y.o. average
DENSITY: 7500 vines/ha
YIELDS: 40-45 Hl/ha
PRODUCTION: 60-75.000 bottles
AOC : Haut-Médoc & Listrac-Médoc
WINES : Château La Lauzette-Declercq (Haut-Médoc Cru Bourgeois), Château Haut-Plantey Declercq (Haut Médoc)
Earl Vignobles Frans Roskam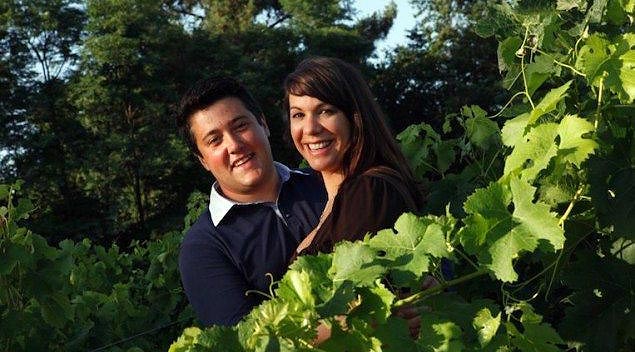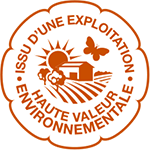 MEDOCAINE LEFT BANK
On the left bank of the Garonne, the 8 Médoc appellations are sharing more than 16 000 hectares of exception. A terroir which has long since revealed great talents and create wines with a solid personality.
HAUT-MÉDOC
The Médoc – Haut-Médoc legislative division intervened in 1935. As early as 1815, a Chartrons broker or courtier mentioned the great red wines of the Haut-Médoc. It was recognizing the results of the quality efforts undertaken during the 18th century by the winegrowers. The Chartrons business community and the large landowners of Bordeaux had already established a kind of hierarchy of parishes where the communes of the wine-growing area of ​​the current Haut-Médoc appellation already made a good impression.
The Haut-Médoc appellation stretches for about sixty kilometers from north to south, from Saint-Seurin de Cadourne to Blanquefort. Within this territory, some areas produce exclusively Haut-Médoc AOC wines. It is based on terroirs of remarkable quality.
The astonishing variety of soils, a consequence of the vastness of the appellation's territory, explains the diversity of Haut-Médoc wines, rare within the same appellation. It is worth emphasizing a predominance of Garonne gravels layers, modeled in hilltops.