THE ROSKAM-BRUNOT FAMILY TODAY
Nicole Roskam-Brunot, her 4th generation sons and daughters-in-law, carry on this beautiful family passion for making fine St Emilion wines.
« Each vintage is a new melody with multiple variations » Nicole Roskam-Brunot » Nicole Roskam-Brunot
The Roskam-Brunot family expresses the best of its "savoir-faire" in each of its bottles, and offers wines celebrating the identity of their terroirs. As such, they practice a sustainable viticulture which allows to keep a healthy and balanced vineyard thanks to an independent adviser. Also, an evolution of the methods took place during the last decade in the continuity of the traditions for obtaining the best quality. If you go to Saint Emilion, the Roskam-Brunot family will be happy to receive you!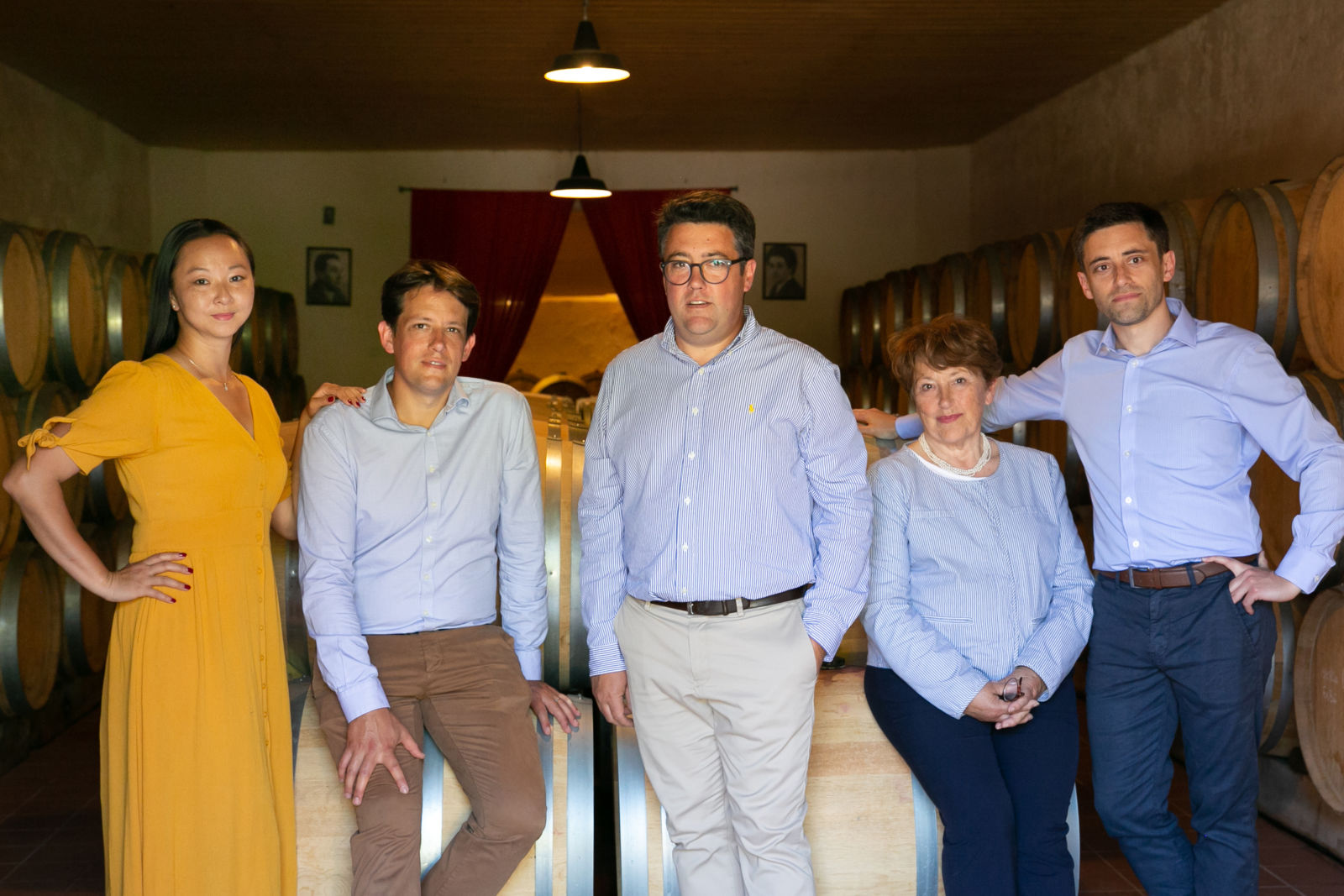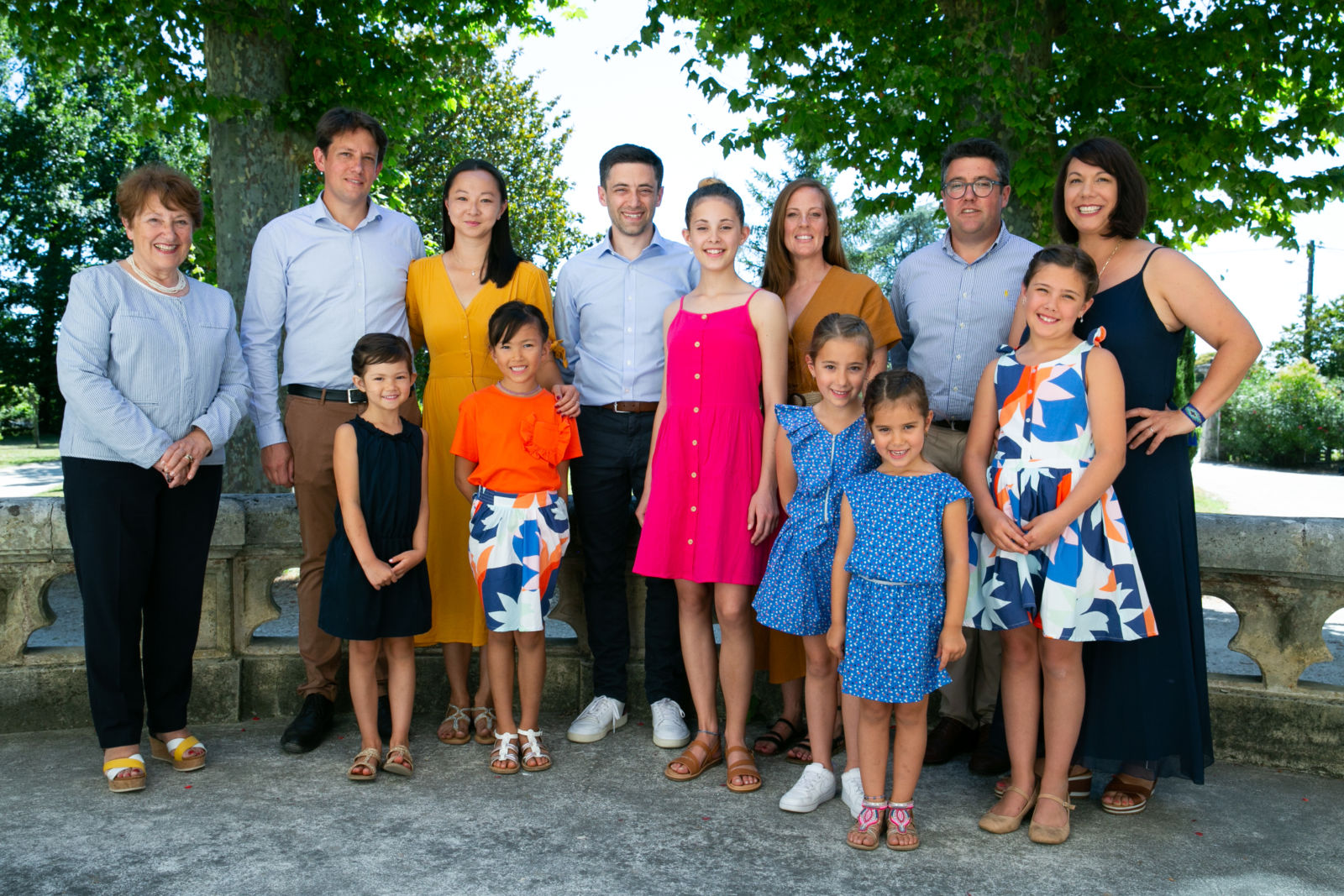 A FAMILY STORY & PASSION
The origin of the estate dates back to the end of the 18th century with the purchase of land and vines, between Le Rivallon and the Castillon road, by M. Jean Cantenat – wine grower and barrel maker. 
In 1832, the estate "Cantenat-Cantenac" was acquired by Pierre-Emmanuel Despujol with 3ha53a of vines and land. The land was registered under the name of "Cantenac". At the end of the 19th century, Oscar and Jeanne-Marthe Despujol built the emblematic house of the property. 
In 1933, M. Ernest and Rose-Augustine Marache acquired the Domaine de Cantenac. However, 4 years later, they sold it to focus on their main business in Paris , trading grains, fruits and vegetables.
Since 1937, the Brunot-Roskam family has been the owner of Château Cantenac. 
Albert Brunot acquired the Domaine de Cantenac, with 7ha60a of vines, thus following in his father's footsteps. Jean-Baptiste Brunot, a native from La Corrèze, was the family pioneer that invested in trading wine, prior to purchasing Château L'Hermitage de Mazerat in 1922 in St-Emilion. Albert and Emilie Brunot ensured the management, production and distribution of the wines. In 1970, Albert Brunot purchased Château Tour de Grenet in Lussac St-Emilion, with its tower, windmill and vineyard located on a vas limestone plateau. 
A new dynamic is introduced in 1997 when Nicole Roskam-Brunot, the daughter of Albert, inherits Château Cantenac and Château Moulin de Grenet. New cuvées were created, the vineyard is expanded, the international distribution and wine tourism is developed. Nicole Roskam-Brunot became one of the first female Jurat in 2001, endorsing her involvment in her appellation and territory. It is during this period of time that her sons and daughters-in-law will join her side at the estate. 
In 2020, Nicole Roskam-Brunot transferred the management of the wineries to the 4th generation who will continue writing the beautiful family story :)
KEY DATES
2020 : 4th generation managing the wineries
2017 : 80th vintage of the family at Ch. Cantenac
2014 : Adrienne-Jennifer Roskam joins the team
2007 : Johan Roskam joins the team
2002 : Frans Roskam joins the team
2002 : Birth of the « Climat » cuvée
2000 : Birth of the « Antes » cuvee (produced in 2000 & 2001)
2000 : Birth of the « Sélection Madame » cuvée