Château Moulin de Grenet
LUSSAC – SAINT-ÉMILION
CHATEAU MOULIN DE GRENET VINEYARD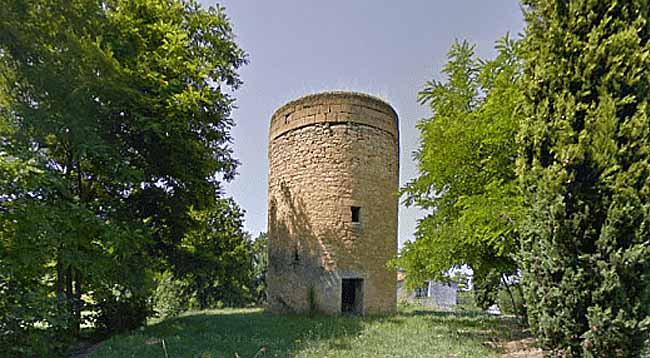 It is around a picturesque windmill of 1711 that is located its charming vineyard. Well-anchored on its limestone hill at 83m altitude, its vines enjoy great sun exposure and its terroir identity conferring to Château Moulin de Grenet its ripe fruitiness, spiciness and minerality.
VINEYARD: 4.5 hectares
SOIL: Limestone plateau, Limestone-Clay slopes
VARIETALS: 75% Merlot Noir, 20% Cabernet Franc, 5% Cabernet Sauvignon
HARVEST: Parcelar, destemming, selection by sorting table, crushing
MANAGEMENT: Sustainable
VINEYARD AGE: 25+ y.o. average
DENSITY: 6600 vines/ha
YIELDS: 50 Hl/ha
PRODUCTION: 25-30.000 bottles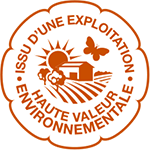 LUSSAC – SAINT-ÉMILION
Major Druidic place, Lussac saw the birth and fame of its vineyard at the Gallo-Roman time. It was constituted by Lucius, whose estate named Lucanius bequeathed its name and his first boundaries to the parish of Lussac. In the 13th century, the Benedictine monks rebuilt the vineyard destroyed by barbarian invasions and ensured the recognition of the wines of Lussac Saint Emilion.
The territory of Lussac-Saint-Emilion appellation (1500 ha), which extends north of Saint-Emilion, ranges from valleys to plateaus forming an amphitheater facing south. Lussac has three main types of soils: (1) the limestone plateau covered with a thin layer of Périgord sands, (2) the clay-limestone hillside and (3) the clay- loam below hillside.
The colour of Lussac St Emilion wines is exclusively red, and as in Saint Emilion the Merlot grape represents the majority with 70% of the grape variety, followed by 20% Cabernet Franc and 10% Cabernet Sauvignon.The wines express generous and intense aromas, with notes of red fruits (blackcurrant, cherry), supported by liquorice, prune or spice accents, leather once ageing. On the palate, they are elegant and robust, velvety and generous, with a mineral, aromatic and assertive finish.